When it comes to finding a quality, practical, and convenient way to transport your family from one destination to the next, there are a lot of options available. With the explosion of the SUV and crossover segment in recent years, more people have been opting for these types of vehicles over minivans, only to be left disappointed. While minivans may not be the most glamorous vehicle you can park in your driveway, they are arguably the most practical. Some people may be happy with a vehicle that offers great curb appeal and zero practicality, but we strongly believe that practicality is always a better choice over aesthetics. In some cases, like with the 2016 Dodge Grand Caravan, it is possible to have a little of both.
The Fall of the Minivan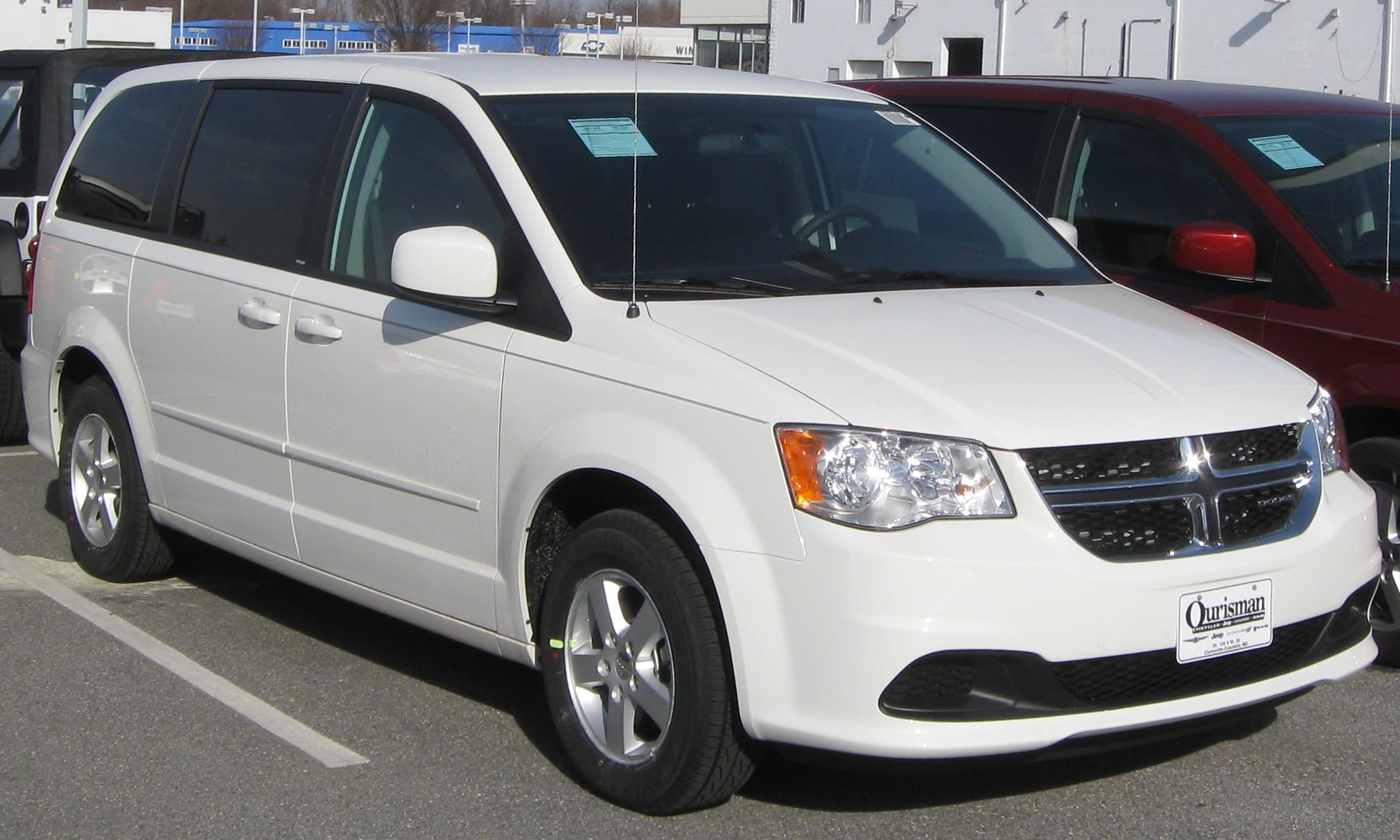 When minivans first hit dealer showrooms, their appeal was intense. Larger families flocked to the segment that finally understood their plight. An entire vehicle was designed to cater to the unique and dynamic needs that come with a four, five, and even an eight person household. However, somewhere along the line, minivans were given a bad reputation. Most vehicles earn their negative reputations for engine problems, impractical interior spaces, and a bad driving dynamic – but not the minivan. This entire segment was ostracized from the rest of the automotive marketplace because it was seen as "uncool." A vehicle designated for "soccer moms" and "grocery getters," the minivan went from eliciting sighs of relief, to looks of disgust.
Unfortunately, this type of widespread propaganda is not easily erased. Automakers have tried to alter the looks of their minivans to appeal to more buyers, while others have renamed the vehicle altogether in an attempt to win back the popular vote. In the meantime, manufacturers of large SUVs and crossovers took advantage of the minivan's misfortune, and used it to push their bulky gas-guzzlers on families who were shamed out of buying a minivan.
People were left with the choice between popular opinion, or ultimate convenience. While the majority chose the latter, others opted for the vehicle they thought would earn them a top spot in the local carpool popularity contest.
Years later, the question still remains – which type of vehicle is the best for large families? With shallow aesthetic opinions aside, we gathered the pros and cons of the most popular vehicle choices for families. At the end of this blog, and at the end of the day, the choice is solely yours. As you read on, keep a couple of questions in mind:
Which vehicle is right for my family?
Do I value popular opinion over convenience?
Minivan, SUV, or Crossover?
There are three major players in the family vehicle category – the minivan, SUV, and crossover. Let's take a look at each segment, and how it appeals to buyers with families of five or more people (typically the number that forces drivers out of the sedan segment, into larger vehicles with more passenger space).
Minivan:

Once again, this is going to be a straightforward look into each segment, without taking opinion or public perception into account. For this category, assume that the minivan is a vehicle you are hearing about for the first time. Let's take a look at some of the obvious positives that large families can look forward to with a minivan.

Passenger Space:

Minivans have ample room for passengers, with many models like the Dodge Grand Caravan, offering room for up to eight individuals. Whether you are a family of eight, or anticipate having more passengers occasionally along for the ride, eight is an impressive number.

Cargo Capacity:

Another important point to consider, is how much room you need for cargo. If you have young kids, strollers, portable cribs, and other bulky items may need to come along for the ride from time to time. A minivan not only offers ample cargo capacity, but some feature convenient technology like Stow 'N Go seating in the Grand Caravan. This type of versatility allows for maximum storage in the most efficient way possible.

Complete Interior Access:

Only minivans can offer the complete access to interior space. With dual sliding side doors in the rear, the entire interior of the vehicle can be easily reached for maximum convenience. Popping open the wide rear hatch allows for further access to the interior cabin. Minivan drivers will never have to dive over a seat bench or crawl on the floor to reach a third row of seating like in an SUV.

Versatile Storage Solutions:

Aside from offering ample space to store large items, minivans are typically outfitted with over a dozen cupholders, overhead storage bins, in-floor cooler compartments, and a large front center console that is unrivaled by those found in SUVs or crossovers.

Fuel Efficiency:

Consumers have been placing a higher demand on fuel efficiency in recent years, and typically the minivan delivers a better rating than bulky SUVs or even some crossovers. For example, the 2016 Grand Caravan offers a highway fuel economy of 25 mpg, while the similarly sized 2016 Ford Explorer tops out at 22 mpg on the highway.
SUVs and Crossovers:

SUVs and crossovers have increased in popularity over the years, with their inviting exterior appearance and large interior cabins, this class of vehicles is the main competitor to the minivan. Traditionally, SUVs were built on pickup truck platforms, but with the demand for smoother rides and better fuel economy ratings, manufacturers have moved towards sedan platforms for their smaller SUVs. As far as a family vehicle, let's take a look at some of the pros that this segment offers.

Passenger Space:

While large SUVs can offer seating for up to eight passengers, smaller crossovers are usually limited to only five. Getting to the third row in large SUVs has proven to be tricky in the eight passenger set up, with the need for drivers to remove or reposition a middle seat in order to reach the back row. This may be feasible for families with older kids, but maneuvering a car seat into the third row of an SUV can be all but impossible.

Cargo Capacity:

Large three-row SUVs that have the space for eight passengers, typically offer very little cargo capacity. Fitting a double stroller in the back of a GMC Acadia has proven to be impossible in recent personal experience, let alone other essential items for longer trips.

Fuel Efficiency:

As mentioned previously, SUVs have improved exponentially when it comes to fuel economy ratings in recent years. Even large eight passenger SUVS can get up to the low twenties for highway mpgs, while crossovers usually offer much higher numbers.

Aesthetic Appeal:

Let's be completely honest. There is no disputing the fact that SUVs are great looking group of vehicles. They are handsome, offer a rugged stance, and can even head off road if your excursion demands it. These vehicles definitely win out over the minivan in this particular category – hands down.
Which One for Your Family?
After checking out the pros of each vehicle category, and even weighing a few cons, the choice of which vehicle is right for your family is ultimately left up to you to make. The only thing we ask? Don't make one of the largest purchase decisions of your life because you feel pressured into following popular opinion. Buyer's remorse has never been on anyone's list of vehicle "must-haves."